Physical Education
At St. Peter's, we believe that physical education, experienced in a safe and supportive environment is a unique and vital contributor to a child's physical development and well-being. A broad and balanced physical education curriculum is intended to provide for children's increasing self-confidence in their ability to manage themselves and their bodies within a variety of movement situations.
After school clubs
Our current after school clubs are as follows:
Monday- Y5/ Y6 Multisports 3:30- 4:30

Monday- Y3/4 Girls' Football 3:30- 4:30
Tuesday- Y4 Multisports 3:30- 4:30
Wednesday- Y2 Multisports 3:15- 4:15
Thursday- Y3 Multisports 3:30- 4:30
Friday- Y1 Multisports 3:15- 4:15
More clubs will be added throughout the year.
P.E kits
Please ensure your child arrives to school in their P.E on their day of class P.E. This will allow the children to have the maximum amount of active time during the lesson.
Indoor kit
Black shorts

White t- shirt

Black pumps

Spare socks
Outdoor kit
Navy blue tracksuit

Hoodie (optional)

White t- shirt

Trainers

Spare socks
Sporting Achievement Display
In school, we have a wonderful display to share our achievements with the school. If your child has received an award, trophy or certificate in any sporting activity that they do outside of school we would love to hear about it. If your child takes their award to Mr. Moorcroft he can take a photograph and display it for all to see or provide a picture and a small write up from home.
At St. Peter's Primary School, we recognise the importance of PE and the role it has to play in promoting long term, healthy lifestyles. The intent of our PE curriculum is to provide all children with high quality PE and sport provision. It is our vision for every pupil to succeed and achieve their potential as well as to lead physically active lifestyles. We strive to inspire our pupils through fun and engaging PE lessons that are enjoyable, challenging and accessible to all. We want our pupils to appreciate the benefits of a healthy and physically active lifestyle. Through our teaching of PE, we will provide opportunities for pupils to develop values and transferrable life skills such as fairness and respect as well as providing them with opportunities to take part in competitive sport. We aim to embody our school mission statement to 'become strong in body, mind and spirit.'
Giving everybody a sporting chance
This year, St. Peter's arranged and hosted the first Girls' Y5/6 interschool football competition for schools across our local area. It was a fantastic afternoon and we cannot wait for it to become an annual ficture at our school.
Congratulations to our team for achieving second place this year.
Aims
Foster a love for and enjoyment of being active.

Develop 'fitness for life' through promoting the health benefits of regular exercise.

Identify talents.

Develop self-esteem, confidence and social skills.

Contribute to the physical development of each child.

Give children a way of expressing themselves and an opportunity to be creative.

Develop a range of skills that can be applied in other contexts.
Here at St. Peter's we follow 'Primary P.E Planning' scheme of work.
Why PPP?
Primary PE Planning and it's resources has been designed to deliver fun, high quality and sustainable PE lessons. The aim is for all teachers to be confident in delivering PE and for children to progress in each area regardless of their starting point or their barriers. The engaging and innovative lessons ensure that all children are activiely engaged and enjoy their P.E lessons.
Learn more about it by watching the video below: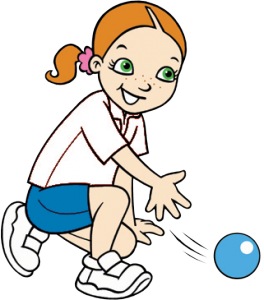 Here at St. Peter's we thrive on competition.
Each year group attends interschool competitions allowing children of all genders age and ability. Take a look at the images below.
Files to Download